Delhi Police and Criminologists tie up together to End Rape in India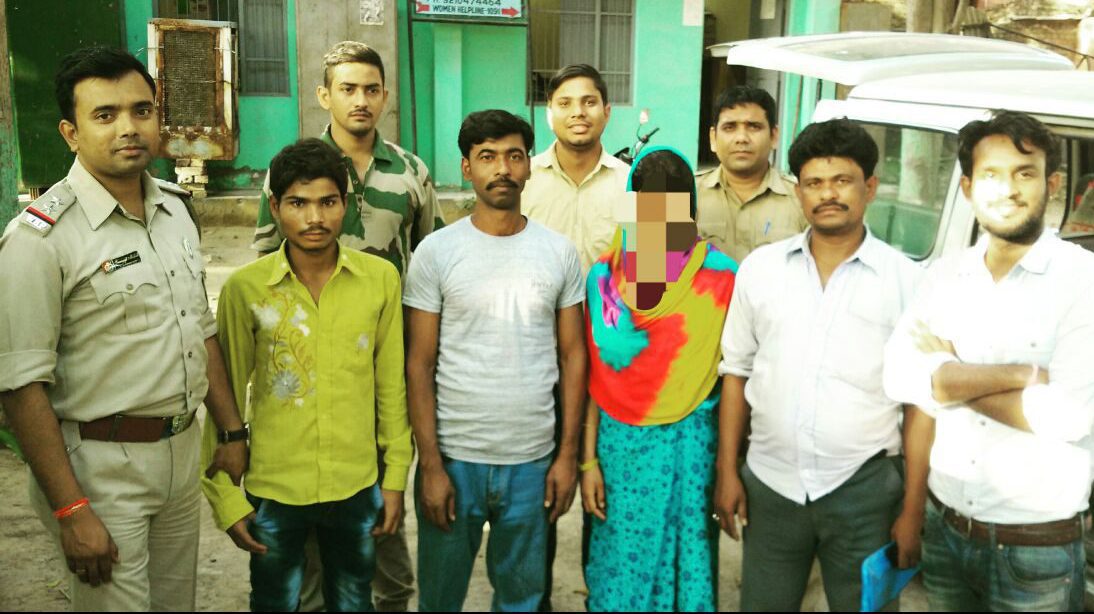 Amit Satapathy has sought help from Policemen, advocates, and research teams to put together the webapp.
One in every two women in India experience violence in their daily life. Sexual Harassment is social problem that every woman is going through in different sectors of life and we rarely pass through a week without any news of these kinds of incidents.
But How much everyone is trying to protect, prohibit or prevent. Everyone has to step up to fight with this social demon.
Registered in Delhi, Action Against Violence is such an emerging non-governmental organization connecting youth to fight with rape and violence against women and children. Started in 2018, Amit Kumar Satapathy a professional criminologist and an expert in rescuing victims of human trafficking is leading the organization. With Masters degree in Criminology from LNJN National Institute of Criminology and Forensic Science,under Ministry of Home Affairs Amit and his organization is working for Women Empowerment and Gender Equality. With a team of Criminologists and Forensic Experts, they are understanding the loopholes and problems in the system and working with a new vision to end this. They have developed a prevention model which will decrease –60% of crime rate against women and children in India.
On this first-of-its-kind webapp, sexual abuse survivors will be able to first identify the exact kind of abuse — stalking, outraging modesty, molestation or rape — they face along with the sections of law applicable to each. The website will have a checklist on which hospitals one should go to, how to file an FIR, which police station to go to and what are a woman's rights.The Action Against Violence website will provide much-needed information on the laws and procedures related to sexual harassment, rape, workplace harassment, etc. It simplifies legal jargon and makes use of info-graphics so that even a layperson can understand.
Action Against Violence has sought help from advocates, research teams and policemen to put together the website. Many people cannot access good lawyers or do not want to disclose their identity. On this website, they can seek good, reliable information. In many cases, offences take place within the four walls of the house and survivors do not want to lodge complaints, but with Internet access can seek consultation so this website helps create awareness among women. Police will be in touch with the organisation for such update of sexual harassment cases and will provide immediate help.
With aim to end Gender based discrimination and advance Women Rights in India by engaging with the Youth and activating them as agents of social change, Action Against Violence is currently working for it by educating women about their rights, conducting Sexual Harassment and Gender Equality seminars and workshops in colleges and schools. They are also working for achieving the goal of economic and social equality for women in India.
Furthermore Action Against Violence offer rehabilitation services both immediate and long — term to victims of rape, acid attacks and human trafficking by providing basic amenities/needs, counseling, legal aid and guidance vocational training.
Phase 2 of Action Against Violence will involve identifying safe zones across the city in hotels and work places, or colleges, where survivors can go to find immediate guidance on ground.
Phase 3 would have a directory of lawyers, gynaecologists and enrol case workers on the website to help survivors online.
Previously Women did not have access to this information, but we want to change that now for other women.
They as a professional criminologist and criminalist can assure the public that they will prevent violence against women and children. The training and experience they have got will enable them to establish a zero tolerance environment where women safety will be the priority.
"Let's there be no more Nirbhaya and Ashifa" Connect with Action against Violence and say no to Violence.