Help Us for #RapeFreeIndia Bike Campaign(32000+kms)
Since the last decade India is facing Rape Crisis and its high time now that we all should put an End to it.
"Be it an old grown woman, a young girl or a minor kid, anything that remotely relates to the female form is not safe in our country"
Summary
Action Against Violence wants to raise funds for mission "RapeFreeIndia" in order to make a rape free India. Your donation can help us to provide justice to the victims of rape, human trafficking and acid attack. Organization was started on 1st Nov 2018 and now is working in all parts of the country conducting various seminars and awareness programs. To spread the message and awareness the FOUNDER of the organization Mr Amit Satapathy for the first time in India going for a Bike campaign on 26 January 2020 covering 29 states and 7 Union Territories for #MARCHAGAINSTRAPE Campaign. The journey would be of around 32000+ km. Mr Satapathy will meet  Victims of rape, human trafficking and acid attack. He will also be conducting seminars and awareness programs in schools and colleges as well as public places during the journey. The contribution made by you will be used in the expenses during the journey and providing justice to the victims.
Challenges
To cover 32000+ km around all states of India requires time, patience, strong determination, and money. As the founder gathered the strength to sacrifice his sleep, health, and lifestyle to fight against rape and provide a space where every woman can wear, move and travel safely. He needs your support to raise the financial cost to complete the campaign and spread the message #rapemuktbharat all over India. The part of the financial cost will be utilized to provide victim legal & financial support which most of them cannot afford. Support us in our Mission.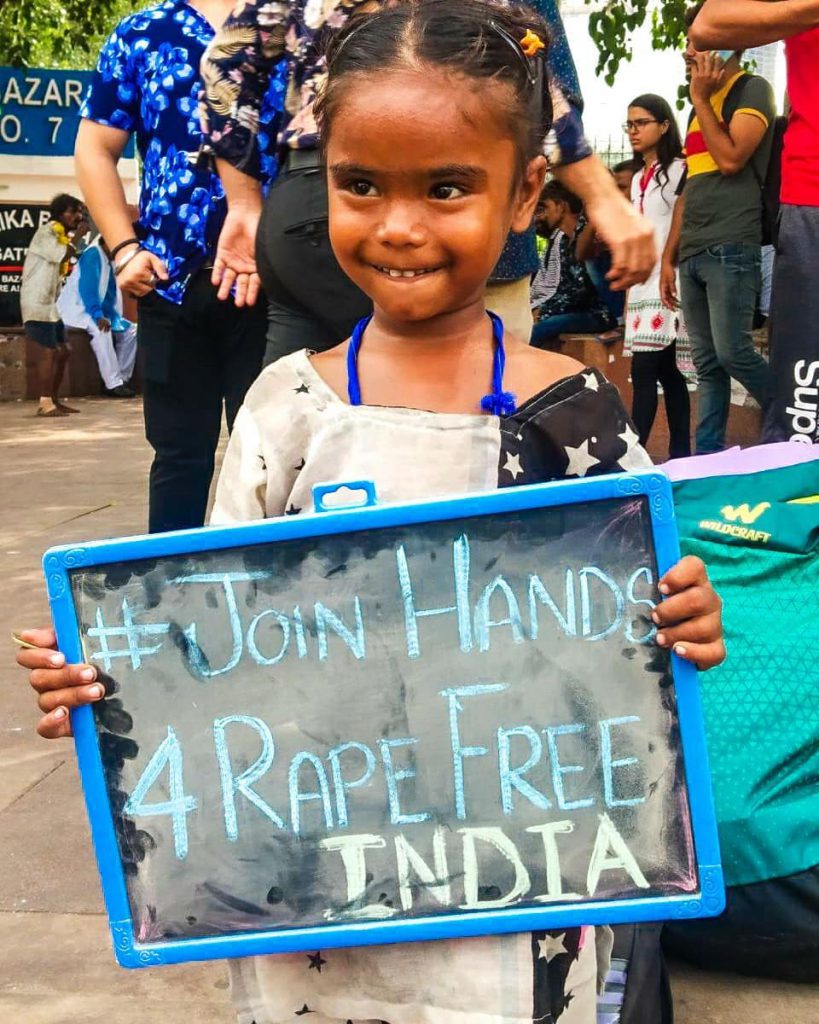 Our goal amount is to sustain and successfully implement the campaign all over India
Long-Term Impact
Within 5 years we are going to change the lives of minimum 2 million women through community capacity building and empowering them through various skill training program.
Our Mottos during the campaign-
a) Prevention of Rape
b) Fight For False Rape Cases
c) Protection of Acid Attacks victims
d) Stringent laws on Forceful Prostitiution
e) Stop Human Trafficking
f) Survey On 2 Fingers Test ( Preventions )
g) Sex Education in schools
h) Witness And Victims Protection Programs
i) Forensic Labs in every state
Benefits Of this Campaign:- 
– At 2022 india Will Be Most Safest Country in world For Everyone
– 1st Peaceful Country in Gender Equality
– Crime Rank Decrease
-Crime against women and children minimized
-Safe and secure environment for women
-India free from slavery and Human trafficking
Please Help us to fight against rape and human trafficking and spread the word all over INDIA.
Together we can END RAPE.
The world suffers a lot, Not because of the violence of bad people but, because of the silence of good people.